Student Housing and the IBS Dormitory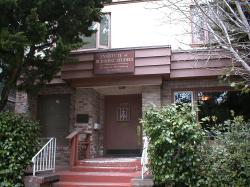 The Institute of Buddhist Studies Dormitory, available for registered IBS students, is located south of the UC Berkeley Campus and walking distance to both IBS and GTU classes. For more information on the dormitory, please contact our offices.
Rules and regulations for IBS Dorm Tenants
Bay Area Housing Resources*
Below are alternative housing resources for the San Francisco Bay Area.
* These links are for informational purposes only. The IBS is not responsible for their content.