November 19, 2010
3:00 pm
to
5:00 pm
This fall's Numata lecture will be delivered by Dr. Kenneth Lee at the Institute of Buddhist Studies on November 19th. More details about this event are forthcoming.
Please contact the Institute with any questions.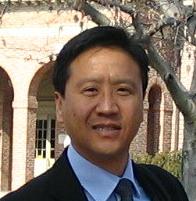 Kenneth Lee joined the California State University, Northridge faculty in the fall of 2006 to teach courses in Asian religions, world religions, Indo-Tibetan and East Asian Buddhism, philosophy of religion, and comparative religions. His book, The Prince and the Monk: Shotoku Worship in Shinran's Buddhism, traces the evolution of Shotoku worship in Japanese Buddhism.