Monthly Archive for January 2012
Tuesday, January 31, 2012, 11:24 am
Monday, January 30, 2012, 9:00 am
The Institute of Buddhist Studies, Berkeley, is pleased to announce that the entire run of The Buddhist Forum will be made available as downloadable PDFs on the IBS website.
The Buddhist Forum was first published by the School of Oriental and African Studies, University of London (issues numbered 1 through 5), and by the Institute of Buddhist Studies, Tring, UK (number 6). The series made public research initially presented as part the series of seminars hosted by SOAS between 1987 and 1997, also known as the Buddhist Forum. Over time the issues have run out of print, and become increasingly rare. It is, therefore, with great pleasure that as a result of an agreement between the Institute of Buddhist Studies of Tring, UK, and the Institute of Buddhist Studies, Berkeley, California, USA, that we are here able to present electronic reproductions of the journal. The process of conversion will continue until all six issues are available.
We would like to express our deepest personal appreciation to Prof. Tadeusz Skorupski (SOAS, London) for agreeing to make the journal publicly available via the IBS website, to Prof. Michael Witzel (Harvard) for technical assistance at a key moment in the transfer of files, Ms. Chenxing Han (IBS) for editing and formatting the files, and Prof. Scott Mitchell (IBS) for doing the requisite IT work.
Click here for an index of currently available volumes.
Thursday, January 26, 2012, 9:39 am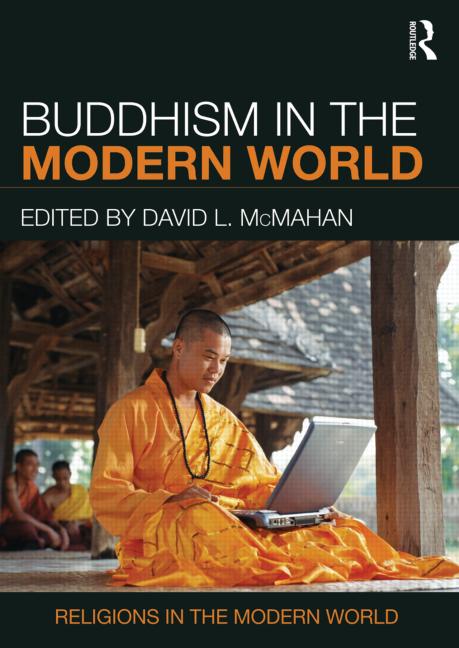 Routledge has published a new volume, edited by David L. McMahan, titled Buddhism in the Modern World.
McMahan is well-known for his foundational work in The Making of Buddhist Modernism (Oxford University Press, 2008) in which he describes how both Asian and Western interpreters have shaped Buddhist discourse over the last two centuries.
In Buddhism in the Modern World, McMahan brings together sixteen scholars to discuss various aspects of modern Buddhism in contemporary Asia and the West. Scholars from Martin Baumann and Paul David Numrich to Damien Keown and Cristina Rocha explore how Buddhism is practiced from Southeast Asia to Europe, how it influences ethics and social engagement, culture and politics.
From the publisher's website:
Buddhism in the Modern World explores the challenges faced by Buddhism today, the distinctive forms that it has taken and the individuals and movements that have shaped it. Each chapter is written by a distinguished scholar in the field and includes photographs, summaries, discussion points and suggestions for further reading. The book provides a lively and up-to-date overview that is indispensable for both students and scholars of Buddhism.
Two IBS faculty members have also contributed to this volume. Dean Richard K. Payne contributes a chapter on Buddhism and psychology. In "Buddhism and the Powers of the Mind," Dean Payne discusses the ways in which modern Buddhism and modern Western psychology arose within a similar cultural-historical milieu thus leading to the perceived similarities between the two traditions. Prof. Scott A. Mitchell contributes a chapter devoted to pop-cultural representations of Buddhism, discussing the ways in which Buddhism is expressed within and is co-opted by mass media.
Buddhism in the Modern World is available in paperback directly from the Routledge website.
January 28, 2012
8:30 am
to
5:00 pm
The Institute of Buddhist Studies & the Center for Buddhist Education present the first Winter Pacific Seminar, 21st Century
A Life of Shinjin
Keynote Speaker:
Reverend Dr. David Matsumoto
Panelists: Rev. Yushi Mukojima, Rev. Patricia Usuki, Rev. Henry Adams & Rev. John Iwohara
Haiku Workshop: Rev. Lee Rosenthal
Saturday, January 28, 2012 8:30 am – 5:00 pm
Los Angeles Hompa Hongwanji Buddhist Temple
815 East First Street, Los Angeles, CA 90012
Registration donation of $20 includes lunch. Deadline is January 15, 2012
Please make checks payable to "CBE." Mail to 2140 Durant Ave. Berkeley, CA 94704
For info and online registration, please contact the Center for Buddhist Education: 510.809.1460
HOSTED BY THE BCA SOUTHERN DISTRICT MINISTERS ASSOCIATION
April 14, 2012
10:00 am
to
5:00 pm
Buddhist Chaplaincy: An Overview
with Daijaku Kinst & Jennifer Block
April 14, 2012                                      10 am to 5 pm
The Institute of Buddhist Studies
2140 Durant Avenue
Berkeley, CA 94704
No pre-registration necessary. All are welcome. By donation.
Chaplains provide spiritual care and support to people in places such as hospitals, hospices, prisons and a wide variety of other settings.  The work is wonderfully challenging and satisfying.  In recent years, dharma practitioners have been experiencing chaplaincy as a powerful opportunity to practice engaged Buddhism, and for some, as a vocation and profession. 
Join us for an explanation of this field of service, which is gaining in size and scope in dharma communities.  Professional chaplains and educators will introduce aspects of chaplaincy, including: a definition of chaplaincy, the history of chaplaincy, settings where chaplains serve, and the steps one can take to become a volunteer or professional chaplain (including educational requirements) as a Buddhist practitioner.  Information about the Sati Center's Buddhist Chaplaincy Training and the Institute for Buddhist Studies Chaplaincy Degree Program will also be provided.
Co-sponsored by:
Reverend Daijaku Judith Kinst, Ph.D. . is the coordinator and primary professor for the Buddhist Chaplaincy program at the Institute of Buddhist Studies in Berkeley, a graduate school affiliated with the Graduate Theological Union, Berkeley, and Ryukoku University, Kyoto. After ordination and formal Soto Zen priest training, Daijaku completed an MA in Western psychology, licensure as an MFT, and a PhD in Psychology and Buddhism. She is a dharma successor in the Soto Zen lineage of Shunryu Suzuki roshi and, with Rev. Shinshu Roberts is the Guiding Teacher of the Ocean Gate Zen Zendo in Capitola, California. She has taught and led retreats with teachers from a variety of Buddhist traditions, and maintains a pastoral counseling and spiritual direction practice in San Francisco.
Reverend Jennifer Block, M.A., is an Interfaith minister and Buddhist chaplain who has practiced Zen, Vipassana and Yoga since 1988.  Her life's work is providing spiritual care to people in crisis, mentoring caregivers, and teaching people how to access their innate capacity for caring and healing. With Gil Fronsdal and Paul Haller, Jennifer teaches the Buddhist Chaplaincy Training program at the Sati Center for Buddhist Studies where Buddhist practitioners are introduced to the competencies of professional spiritual care. Jennifer completed her undergraduate degree at Boston University, and her theology degree at Naropa University.
 

SATI CENTER FOR BUDDHIST STUDIES
108 Birch Street, Redwood City, CA 94062 tel 650-223-0311 
www.sati.org
May 18, 2012
10:00 am
to
1:00 pm
Help us celebrate our students and our community by attending the commencement ceremony for our 2010 graduates. The ceremony will be held in the Kodo of the Jodo Shinshu Center at 10:00 a.m. on Friday, May 18th. A light reception will follow.
The ceremony's keynote address will be delivered by Prof. Franz Metcalf, a teacher at the California State University, Los Angeles, and author of numerous books applying Buddhist teachings to our everyday lives, including Just Add Buddha and Buddha in Your Backpack.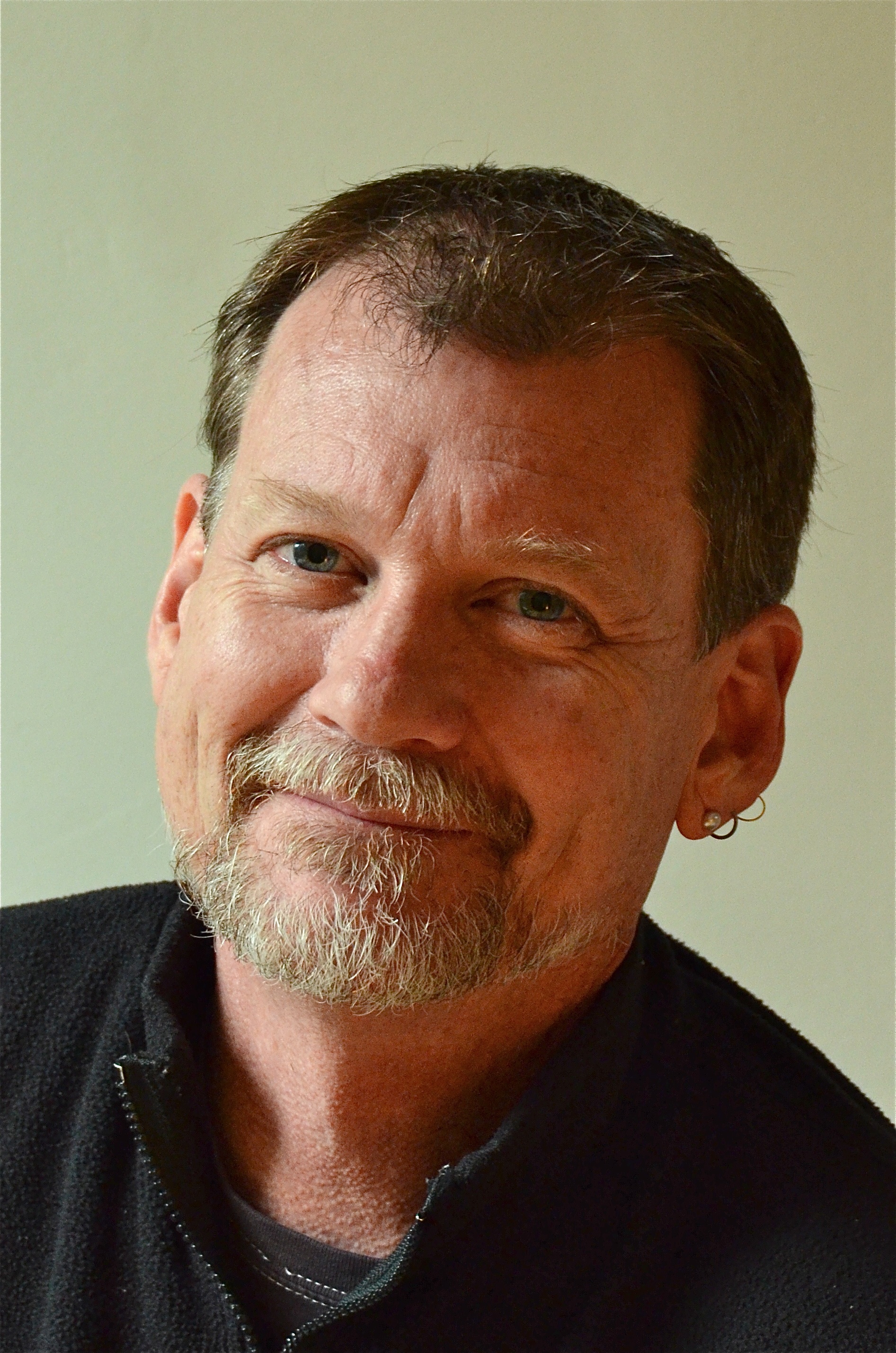 Prof. Metcalf's talk, generously sponsored by the Numata Foundation is titled "Our Buddhadharma, Our Buddhist Dharma." This address explores our evolving Buddhist dharma in two senses. That is, it tries to begin clarifying dharma in the sense of (a) what the Buddhadharma, as teaching, is; and (b) what our dharma, as duty, is toward that Buddhadharma. While the former is a bottomless pit of circularity into which scholars may sink their careers, and the latter is a deepening chasm of responsibilities into which practitioners may throw their lives,  the sinking and the throwing need doing. Treading (and thereby perhaps obliterating) one line between scholarship and practice, this address attempts to trace a path on which scholars and graduates may walk together, down into the darkness.