| | | |
| --- | --- | --- |
| July 6, 2012 | to | July 12, 2012 |
Weekend Seminar and Intensive Study Program on Shinran Shonin's Thought and the Nirvana Sutra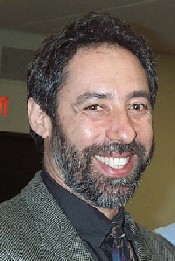 Keynote and study program led by Mark L. Blum, State University of New York, Albany
Prof. Blum is translating the Nirvana Sutra for the BDK Tripitaka Translation Series. The first volume of this new translation of a key Mahayana text will be published this year.
Pacific Seminar 2012: Shinran's Quest
Weekend seminar: Friday, July 6 to Sunday, July 8, 2012
Piecing together the events in Shinran's life with his writings, the goal of the seminar is to identify first the problematic issues that Shinran was facing personally and socially, then identify what the solutions were that he discovered, and then to expand this into a more broad discussion of the implications inherent in those solutions in regard to (1) how to interpret the Buddhist tradition, (2) how to assess the nature of mankind/humankind in his time, and (3) what implications these conclusions have for us today both in our particular social and psychological contexts, and for the human condition as a whole regardless of time or place.
A key component of the entire seminar will be the relationship between the doctrines in Tannisho and the Nirvana Sutra and how this perspective or gestalt was used by Shinran to understand the core teachings of The Larger Sutra and The Contemplation Sutra. This way of studying Shinran is something that at this point is rarely if ever discussed in English language materials on Shinran and Shin thought as a whole.
For more information on the Pacific Seminar, please contact the Center for Buddhist Education.
Shinran and the Mahāparinirvāṇa Sūtra
Intensive study program: Monday, July 9 to Thursday, July 12, 2012
This seminar will examine the role of the Mahāparinirvāṇa Sūtra in Shinran's religious outlook. We will first look at the general themes of this scripture within the historical evolution of East Asian Buddhist thought, especially the Tiantai/Tendai scholastic tradition, and then look at where and how Shinran uses this sutra to support his arguments in the Kyōgyōshinshō.
Participation in the intensive study program requires participation in the weekend seminar as well. Academic credit (1.5 to 3.0 units) is available through the Institute of Buddhist Studies.
These programs are co-hosted by the Institute of Buddhist Studies, and the Center for Buddhist Education. Please contact the CBE for more information and registration materials.