Library Resources and the Rare Books Room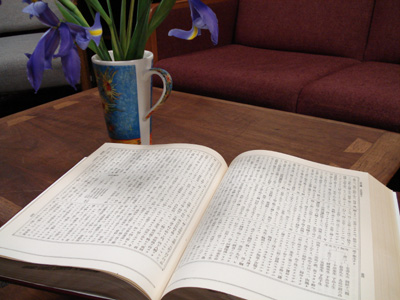 The IBS Library is an extensive collection of works on many traditions of Buddhism, with an emphasis on primary and secondary Shin Buddhist Texts, journals and manuscripts in English and Japanese.
As we relocate our offices to the Jodo Shinshu Center, our collection is in a period of transition. Many of our books which were formally in storage at our Mountain View location are being moved to Berkeley and will be accessible soon. Keep reading to learn more about our collection housed in the IBS Rare Book Room.
In addition to the IBS collection, students enrolled through the Graduate Theological Union have access to the GTU and the UCB libraries.
The IBS Rare Book Room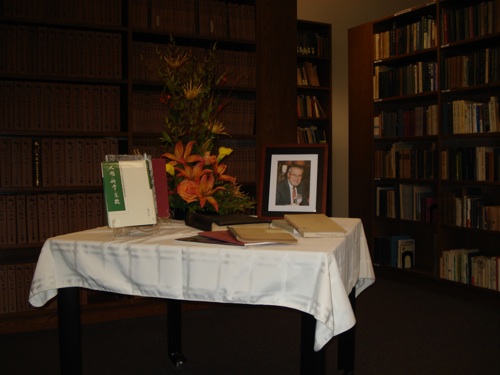 The IBS Rare Book Room contains an extensive collection of Buddhist materials and resources for the academic study of Buddhism and religion.
A collection of materials donated by the late Prof. Nagatomi adds greatly to our collection.
We are working on cataloguing this material. In the meantime, please visit the IBS to learn more about the Rare Book Room and our holdings.
GTU & UC Berkeley Library Resources
GTU Library
The Graduate Theological Union Library, cerated in 1969, holds more than 689,000 items with 188 special archive collections. Areas of the collection receving special attention includes spirituality, interfaith dialogue, women and religion, racial-ethnic ministries, inculturation, theology and the arts, and theology and the natural science.
UC Berkeley Library
All GTU students may obtain a UCB library card at no extra charge which provides access to the rich UCB collections in a variety of fields.
The recently opened C.V. Starr East Asian Library holds an extensive collection of material on East Asian culutre and Buddhist studies.
The Institute of East Asian Studies at UC Berkeley is another invaluable sorce of information on the study of East Asian culture and Buddhism.