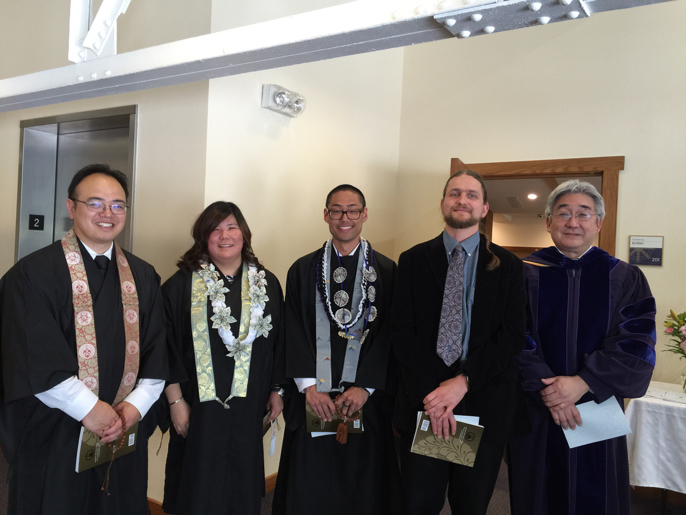 Our students come from varied religious traditions with a strong emphasis on Buddhism. They are a diverse group who study together and share their traditions with each other in deep respect. The IBS Student Scholarship program was established to attract, encourage, and support students enrolled in our degree and certificate programs. IBS graduates contribute to society in so many ways:
Shin Buddhist Ministry students, upon graduation and completion of their ordination, can serve as Kaikyoshi (head) Ministers in BCA churches and temples.
Chaplaincy Students can serve in hospitals, healthcare facilities, and hospice, in prisons, in the military, or within their own Buddhist communities.
Shin and Buddhist Research Students can study to become teachers, scholars, and authors to spread the Buddhist teachings in the academic world.
To make a donation to the IBS Student Scholarship program, donate by mail. Make your check payable to The Institute of Buddhist Studies and send it to:
The Institute of Buddhist Studies
2140 Durant Ave.
Berkeley, CA 94704
Re: IBS Student Scholarship
Download the donation coupon..
The Institute of Buddhist Studies is eligible to receive corporate matching funds. Check with your corporate HR office to see if your donation can go even further.
The Institute of Buddhist Studies is a duly recognized public charity under section 501(c)(3) of the IRS code.