Numata Lecture
M. Editor
|

November 4, 2010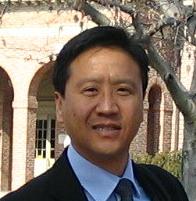 Dr. Kenneth Lee, professor at the California State University, Northridge, will be Fall Numata Lecture, speaking on "Shinran's Devotional Hymn of Prince Shotoku: Kotaishi Shotoku Hosan," Friday, November 19, from 3 to 5 p.m. at the Institute of Buddhist Studies, 2140 Durant Avenue, Berkeley at the Jodo Shinshu Center.
Dr. Lee is teaches courses in Asian religions, world religions, Indo-Tibetan and East Asian Buddhism, philosophy or religion, and comparative religions. He received his doctorate from Columbia University, where he specialized in Japanese Buddhism. His book, "The Prince and the Monk: Shotoku Worship in Shinran's Buddhism," traces the evolution of Shotoku worship in Japanese Buddhism.
Prince Shotoku is revered is greatly revered by Shinran, as the founder of Buddhism in Japan. The lecture is open and free to the public.