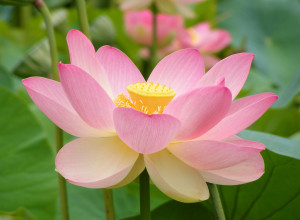 This program is available as a stand-alone certificate supplementing significant previous academic and/or clinical studies. This certificate is appropriate for students wishing to pursue a chaplaincy career in hospice or health care, prison outreach, or the armed services. The certificate indicates that the student has completed a course of study focusing on the application of Buddhist thought and practice in pastoral care and chaplaincy.
Students may also combine this certificate with the GTU M.A. for a 72-unit program. See M.A. program information for more information or contact our offices for details.
The certificate is overseen by the Program Director, Rev. Dr. Daijaku Kinst.
To apply, please contact the program director first, and then apply online at the GTU website.
---
Program Requirements
Students must complete a total of eight, 3-unit courses within three years to complete the certificate.
Required courses include:
HR1515 Buddhist Traditions of South Asia
HR1518 Buddhist Traditions of East Asia
PSHR3076 Buddhist Pastoral Care I
Any Pastoral Care course from another GTU school
Plus four elective courses selected in consultation with the program director to meet individual students' specific needs.
---
Disclosures