International Center for Humanities, Science, and Religion Symposium
M. Editor
|

November 6, 2013

Dr. Richard Payne, Dean of the Institute of Buddhist Studies, and the Rev. Dr. Daijaku Kinst, IBS Chaplaincy Program Director, participated in a Ryukoku University International Symposium on September 26-27, 2013, at the Omiya Campus, Kyoto, Japan. The program was sponsored by the International Center for Humanities, Science, and Religion (CHRS).

The theme of the symposium was: "Practical Ministry and Chaplaincy: Buddhist Compassion in Response to Human Distress." Professor Tomoyasu Naito, Head of the Department of Shin Buddhist Studies and Practical Shin Buddhist Studies, spoke on the importance of peace of mind in his address, "Meeting Together at One Place and the Meaning of Peace of Mind in the Jodo Shinshu Tradition."

Dr. Payne's paper was titled, "To Whom Does Kisagotami Speak? Audience Reception, Interpretation, and Therapeutic Action." He spoke on the importance of tailoring one's response to the specific person and circumstances one encounters. Dr. Kisnst discussed the IBS chaplaincy program models for pastoral care based directly on Buddhist teachings in her papers "What Makes Buddhist Chaplaincy Buddhist? Developing an Educational Foundation for Buddhist Chaplains in a Multi-Tradition and Multi-Faith Setting."

Responses were made by Professor Nobuhiro Fukagawa and Professor Akio Tatsutani for Dr. Kinst and Dr. Payne's papers respectively. Professor Naoki Nabeshima, Director of CHSR, joined in on the discussion following the presentations.

"The conference provided the exploration of different aspects of Buddhist practical ministry and chaplaincy and the important ways we can learn from one another," stated Dr. Kinst.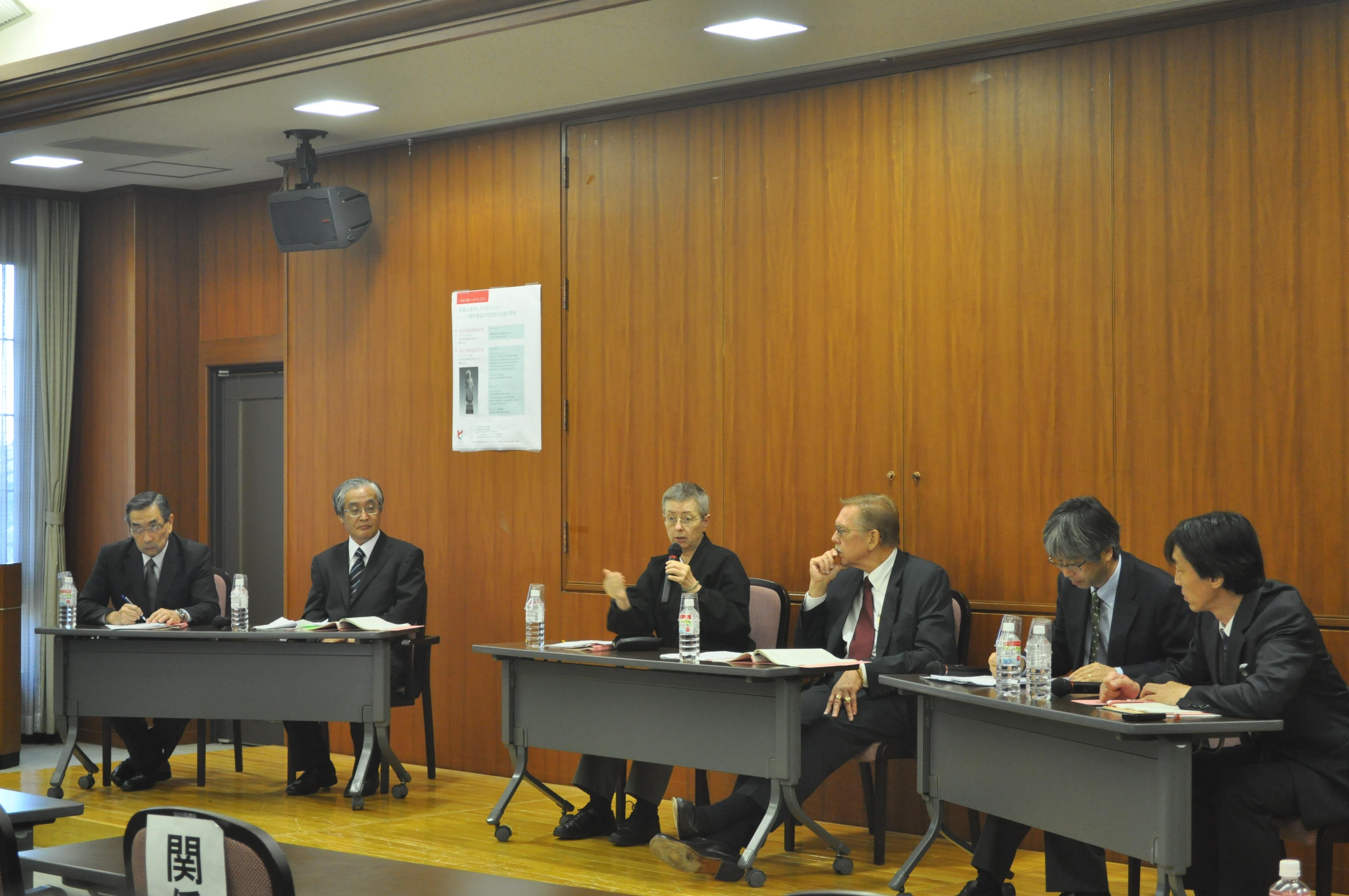 Panel left to right: Prof Fukagawa, Prof. Tatsudani, Dr. Kinst, Dr. Payne, Dr. Eisho Nasu, and Prof. Nabeshima.