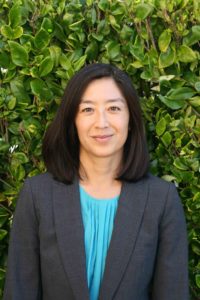 Noboru and Yaeko Hanyu Professor of Buddhist Chaplaincy, Tibetan and South Asian Studies
Contact: nlin@shin-ibs.edu
Nancy Lin joined the faculty in 2021 after previously teaching at Vanderbilt University, Dartmouth College, and the University of California, Santa Cruz. Her research focuses on how literary and visual cultures have shaped Buddhist traditions of Tibet and the Himalaya. Her current book project is a study of worldly Buddhists and courtly cultures of Tibet in the seventeenth and eighteenth centuries. Her teaching emphasizes how people draw from the resources of their historical and living traditions, including rituals, narratives, values, objects, environments, and cosmologies. In 2023 Dr. Lin was named the Noboru and Yaeko Hanyu Professor of Buddhist Chaplaincy.
Degrees
PhD, University of California, Berkeley
MA, Columbia University
AB, Harvard University
Research and Teaching Interests
Buddhism in Tibet and the Himalaya, South Asia, and Inner Asia
World-engaging and world-renouncing aspects of Buddhist thought and practice
Karma and rebirth
Poetic language, rhetoric, and narrative
Buddhist visual and material culture
Translation and circulation of words and images
Courtly cultures and networks
Selected Publications
"Ornaments of This World: Materiality and Poetics of the Fifth Dalai Lama's Reliquary Stūpa." In Jewels, Jewelry, and Other Shiny Things in the Buddhist Imaginary, edited by Vanessa R. Sasson. Honolulu: University of Hawai'i Press, forthcoming.
"Recounting the Fifth Dalai Lama's Rebirth Lineage." Revue d'Etudes Tibétaines 38 (February 2017): 119–156.
"Purity in the Pudding and Seclusion in the Forest: Si tu paṇ chen, Monastic Ideals, and the Buddha's Biographies." Journal of the International Association of Tibetan Studies 7 (August 2013): 86–124.
"Döndrup Gyel and the Remaking of the Tibetan Ramayana." In Modern Tibetan Literature and Social Change, edited by Lauran R. Hartley and Patricia Schiaffini-Vedani, 86–111. Durham: Duke University Press, 2008.
Courses Taught
Buddhism and World Religions
Buddhist Pastoral Care