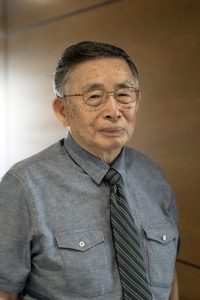 Professor Emeritus
Contact: s.yamaoka@shin-ibs.edu
Rev. Dr. Yamoka is a retired Jōdo Shinshū Hongwanji-ha overseas minister and former bishop of the Buddhist Churches of America. He was awarded Professor Emeritus in 2021.
Degrees and Certifications:
M.A. Litt.D., Ryukoku University, Kyoto
M.R.E. and D.Min., Pacific School of Religion
B.A., California State University, Fresno
Research and Teaching Interests:
Shin Buddhist Studies
Shin Buddhist Religious Education Studies
Shin Buddhist Ministry
Recent Publications:
Shin Buddhist Education: A New Perspective, Institute of Buddhist Studies and BDK America, 2017.
"Amerika deno Shinshu Dendo: Shukyo Kyoiku toiu hitotsuno Hohoron wo Toushite," No. 44 Bulletin of Intsitute of Buddhist Cultural Studies Ryukoku University (Kyoto: 2005).
"Shin Buddhist Ministry: Working with issues of Death and Dying," Buddhism and Psychotherapy Across Cultures, Mark Unno, ed., (Boston: Wisdom Press, 2006).
Courses Taught:
Issues in Buddhist Ministry