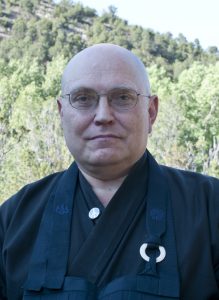 taigen108@gmail.com
Taigen is Guiding Dharma Teacher of Ancient Dragon Zen Gate in Chicago, and priest and Dharma successor in the Suzuki Roshi Zen lineage. He has taught at IBS since 1994. His previous books include Faces of Compassion: Classic Bodhisattva Archetypes, Dogen's Extensive Record, and Cultivating the Empty Field. Taigen began Soto practice in 1975 in New York, and practiced for years at S.F. Zen Center, Tassajara monastery, and Green Gulch. He practiced for two years in Kyoto, and is an authorized teacher in the Japanese Soto school. Taigen has long been active in programs for social justice, peace, and the environment.
Degrees and Certifications:
PhD, Graduate Theological Union
MA, California Institute of Integral Studies
BA, Columbia College, N.Y.
Research Interests:
Japanese Religion
Zen tradition
East Asian Mahayana scriptures, practices, and imagery
Application of East Asian Religions to Contemporary Engaged Spirituality
Recent Publications:
Just This Is It: Dongshan and the Practice of Suchness (Shambhala)
Courses Taught:
Teachings of Zen Master Dogen
Lotus Sutra
Zen Koans
Japanese Buddhism