Intro to Buddhist Chaplaincy
May 21, 2022 @ 9:30 am

-

12:30 pm
Curious about Buddhist chaplaincy? Join the Sati Center and the Institute of Buddhist Studies for a half-day overview of a chaplain's work of providing spiritual care and support for people in hospitals, hospices, prisons, and a wide variety of other settings. The work is wonderfully challenging and satisfying. In recent years, Buddhist practitioners have been experiencing chaplaincy as a powerful opportunity to practice engaged Buddhism, and for some, as a vocation and profession. Information about the Sati Center's Buddhist Chaplaincy, Eco-Chaplaincy training programs and the Institute for Buddhist Studies chaplaincy certificate and degree programs will also be provided.
Presenters will include Vanessa Able, Ram Appalaraju, Chenxing Han, Rev. Jennifer Lemas, and Rev. Kathryn Stark, and there will be ample time for questions and answers.
No registration required. Join via Zoom by clicking the link below on May 21st: 
https://us02web.zoom.us/j/87389567595?pwd=V3ZnSi9qK0JkZlhRekdyZTYwT2pMUT09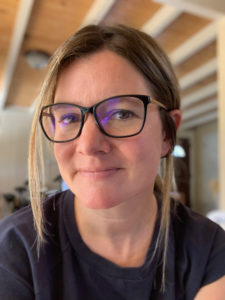 Vanessa Able is a priest and retreat leader at Kannon Do Zen Center in Mountain View. Her service experience has included jail and hospice work, and she is currently a CPE Resident at Stanford Healthcare. Vanessa is an alumna of the 2019–20 Sati Center Buddhist Chaplaincy Training Program, and has spent the last two years supporting the program as a faculty assistant. She is the founder and editor of the online journal for spiritual writing, The Dewdrop.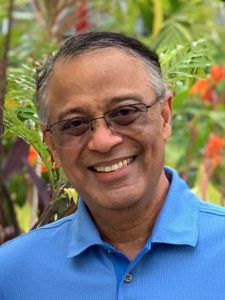 Ram Appalaraju has been practicing Buddhism since 2014 and studied Vedanta since 1998 at Sri Ramakrishna Mission and Chinmaya Mission. He has been studying Buddhism under Gil Fronsdal and Bhikkhu Analayo. He is trained as an eco-chaplain at Sati Center and serves as an eco-chaplain at environmental organizations. He volunteers at non-profits focused on causes relating to environmental issues and digital education to underprivileged communities. He also serves as a volunteer chaplain (through Chaplaincy in Corrections) at Elmwood Correctional Facility in Milpitas, California. Ram was in the tech industry for 35 years, serving in various capacities, and retired in 2017 to deepen spiritual connection and explore the interdependent nature of all beings through Buddhist teachings and science.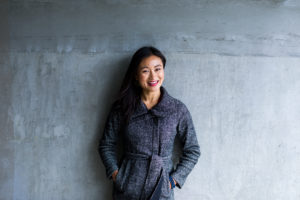 Chenxing Han holds a BA from Stanford University and an MA in Buddhist Studies from the Graduate Theological Union. She completed four units of clinical pastoral education at Alta Bates Summit Medical Center, and is a graduate of the Sati Center's Buddhist Chaplaincy Program. Chenxing is the author of Be the Refuge: Raising the Voices of Asian American Buddhists (2021), and a forthcoming memoir (2023). She is a co-organizer of May We Gather: A National Buddhist Memorial for Asian American Ancestors, and serves as the Chaplaincy Program Coordinator at the Institute of Buddhist Studies in Berkeley, California.
Rev. Jennifer Lemas, MS, is a graduate of the Sati Center Buddhist Chaplaincy Program, the Upaya Buddhist Chaplaincy Training Program and has completed residency training in Clinical Pastoral Education (CPE). Jennifer served as a lay chaplain for over a decade at various Bay Area Hospitals. She was granted a Master's of Divinity equivalency from the Association of Professional Chaplains (APC), and was lay ordained as a Buddhist Minister by Gil Fronsdal. She also holds an MS from Johns Hopkins University. Jennifer leads the Buddhism and Recovery group at IMC and is passionate about serving those who struggle with and/or are in recovery from all forms of addiction.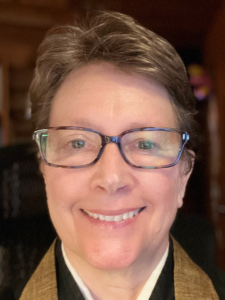 Rev. Kathryn Stark, MA, MDiv, has been a hospice chaplain for over 10 years, working at Hospice of Santa Cruz County, By the Bay Health, and Providence Memorial Hospice, Santa Rosa. She holds Master of Arts and Master of Divinity degrees in Buddhist studies with a specialty in Buddhist chaplaincy from the Graduate Theological Union and Institute of Buddhist Studies in Berkeley (2012). In 2011, she completed residency training in CPE at California Pacific Medical Center, San Francisco. She also completed the Sati Center Buddhist Chaplaincy training program in 2007. Rev. Stark is a Dharma heir in the Suzuki Roshi lineage and is affiliated with San Francisco Zen Center. She is currently the guiding teacher for Sonoma Valley Zen.