Andy Puddicombe is the co-founder of Headspace. Having bee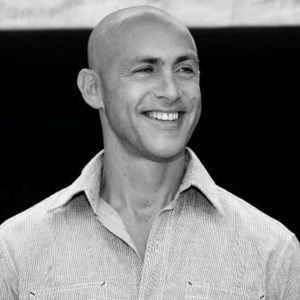 n introduced to meditation as a child, Andy has spent much of his life exploring the philosophy and practice of meditation. Training as a novice monk in the Mahasi lineage of the Burmese tradition, and later taking full ordination as a monk in the Kagyu lineage of the Tibetan tradition, he has had the good fortune to receive instruction from some of the most noted and preeminent teachers. 
In 2004, Andy returned to lay-life to begin the journey of demystifying meditation and making it more widely available as a secular offering. Following several years of working in private practice in a multi-disciplinary health centre, he met his good friend, former creative exec and later co-founder of Headspace, Rich Pierson. With a shared intention to improve the health and happiness of the world, they began work together in 2009, launching Headspace in 2010. 
Headspace, which offers digital meditation and mindfulness content, has a community of 45 million members, in over 190 countries around the world. It is at the forefront of scientific research, and it's subsidiary, Headspace Health, is currently in the process of FDA regulation. This will allow Headspace to be delivered as a physician-prescribed digital intervention, targeting specific physiological and psychological stress-related health concerns.
Andy lives with his wife and two young children in Santa Monica, California.