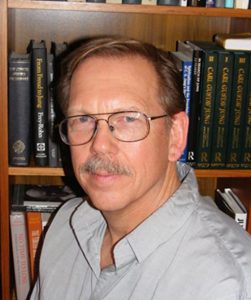 Yehan Numata Professor of Japanese Buddhist Studies
Chair, IBS Publications Committee
Buddhism and Contemporary Psychology Certificate Program Director
Contact: rkpayne@shin-ibs.edu
During his dissertation research into tantric fire ritual (Skt. homa, Jpn. goma) on Mt. Kōya in Japan, Payne also completed training as a Shingon priest (ajari). Clustering around his core research program on tantric ritual are broader theoretical concerns about the conduct of such research. This includes the study of ritual across cultural boundaries and over long durations, and the use of language in tantric Buddhist ritual. He is editor of the Oxford Bibliographies/Buddhism, and co-editor with Georgios Halkias of the Oxford Research Encyclopedia/Religion/Buddhism.
Degrees and Certifications:
Ph.D., History and Phenomenology of Religion, Graduate Theological Union
Ajari, Shingon Buddhist priest, Mt. Kōya
Research and Teaching Interests:
Tantric Buddhist ritual
Buddhist psychological traditions
Mthodology in the study of Buddhism
The Mahāyānasaṃgraha
Recent Publications:
Pure Lands in Asian Texts and Contexts: An Anthology, co-edited with Georgios Halkias, University of Hawai'i Press, 2019
Language in the Buddhist Tantra of Japan: Indic Roots of Mantra, Bloomsbury, 2018
Homa Variations: The Study of Ritual across the Longue Durée, co-edited with Michael Witzel, Oxford, 2016
Courses Taught:
HRPS 8320: Psychological Aspects of Buddhism I: Foundations in Buddhist Psychological Thought
HR 1630: Methods in the Study of Buddhism
HR 3300: Terms, Texts, Translations
HR 8250: Esoteric Buddhism