Dean of Students and Faculty Affairs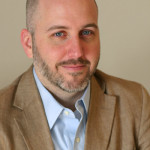 Rev. Yoshitaka Tamai Professor Jodo Shinshu Buddhist Studies
B.A. Philosophy and Religion, San Francisco State University
M.A. Buddhist Studies, Graduate Theological Union
Ph.D. Interdisciplinary Studies of Religion/Buddhist Studies, Graduate Theological Union
scott@shin-ibs.edu
Dean Mitchell has been a faculty member of the Institute since 2008, and a member of the IBS and GTU community since he began his graduate work in 2000. His research interests include Buddhism in Western contexts, Buddhist modernity, Pure Land Buddhism, translocal religions, ritual studies, and media studies.
Research and Teaching Interests
Buddhism in Western contexts
Pure Land Buddhism
Ritual studies
Media studies
Selected Publications
Buddhism in America: Global Religion, Local Contexts, Bloomsbury Academic, 2016.
Buddhism Beyond Borders: New Perspectives on Buddhism in the United States, co-edited with Natalie E.F. Quli, SUNY Press, 2015.
"The Ritual Use of Music in US Jōdo Shinshū Buddhist Communities," Contemporary Buddhism, 2014.
"The Tranquil Meditator: representing Buddhism and Buddhists in US popular media," Religion Compass, 2014.
"'Christianity is for Rubes; Buddhism is for Actors': Media Representations of Buddhism in the Wake of the Tiger Woods Scandal," The Journal of Global Buddhism, 2012.
"Locally Translocal American Shin Buddhism," Pacific World: the Journal of the Institute of Buddhist Studies Third Series, 2010.
"Sunday Morning Songs: English Language Gāthās in American Shinshū Temples," The Pure Land, 2006.